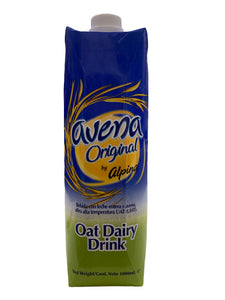 Alpina Oatmeal is a source of Calcium, an important component of bones and teeth, as well as an important nutrient for other functions in the body. The drink is also a source of high quality Protein for the growth and maintenance of muscles and body tissues.
Net Content
 1 Lt
Allergens
Milk, Lactose and Gluten. May contain traces of Almond and Soy
Ingredients
 Whole milk, water, sugar, pre-cooked oatmeal, stabalizers (mixture of mono and diglycerides, carrageenan and guar gum, xanthan gum), salt, stabilizer (sodium tripolyphosphate).